The Kelco #102 Wreath Machine
---
Sturdy Steel Construction
1/3 HP Heavy Duty Motor 110 Volt AC
Mechanical Clutch
Foot Switch Operated
Safe, Easy Operation
Ring and Wire Cost Less Than 17 Cents Per Wreath

Garland attachment included.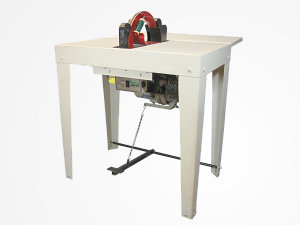 ---
Out of stock
170.0 lbs.
$4,175.00
---
The K102 Wreath Machine has a dependable mechanical motor clutch that is easy to maintain and has proven trouble free through millions of production hours. This heavy duty Wreath and Garland machine is designed for long trouble free use. We have tested and proven this design in quality production for over 40 years in our factory.
---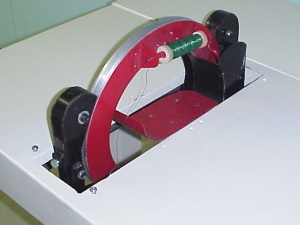 The K102 does the wire wrapping for you, using standard, inexpensive wire rings and spool wire to produce wreaths of handmade quality, large or small, with ease and speed.
Garland and wreaths are easily made from whatever greens are available to your location. This is essential equipment for the heads up producer of wreaths and garland, whether you area choose-and-cut operator, a retailer, or a high volume producer.
---
Mechanical Clutch Conversion Kit -
This kit is to convert from electric to mechanical clutch on your older K102 Wreath Machine. This kit includes a new motor clutch plus all the necessary parts and instructions for complete installation. Time required for installation is approximately 1 1/2 hours.
---
Out of stock
62.0 lbs.
$1,250.00
---
Instructional Video
for the K102 wreath machine. This video goes into detail on how to operate and properly maintain the K102 wreath machine. It teaches you how to make a single sided and double sided wreath. Instruction also given on how to use the roping attachment to make your own garland.
---